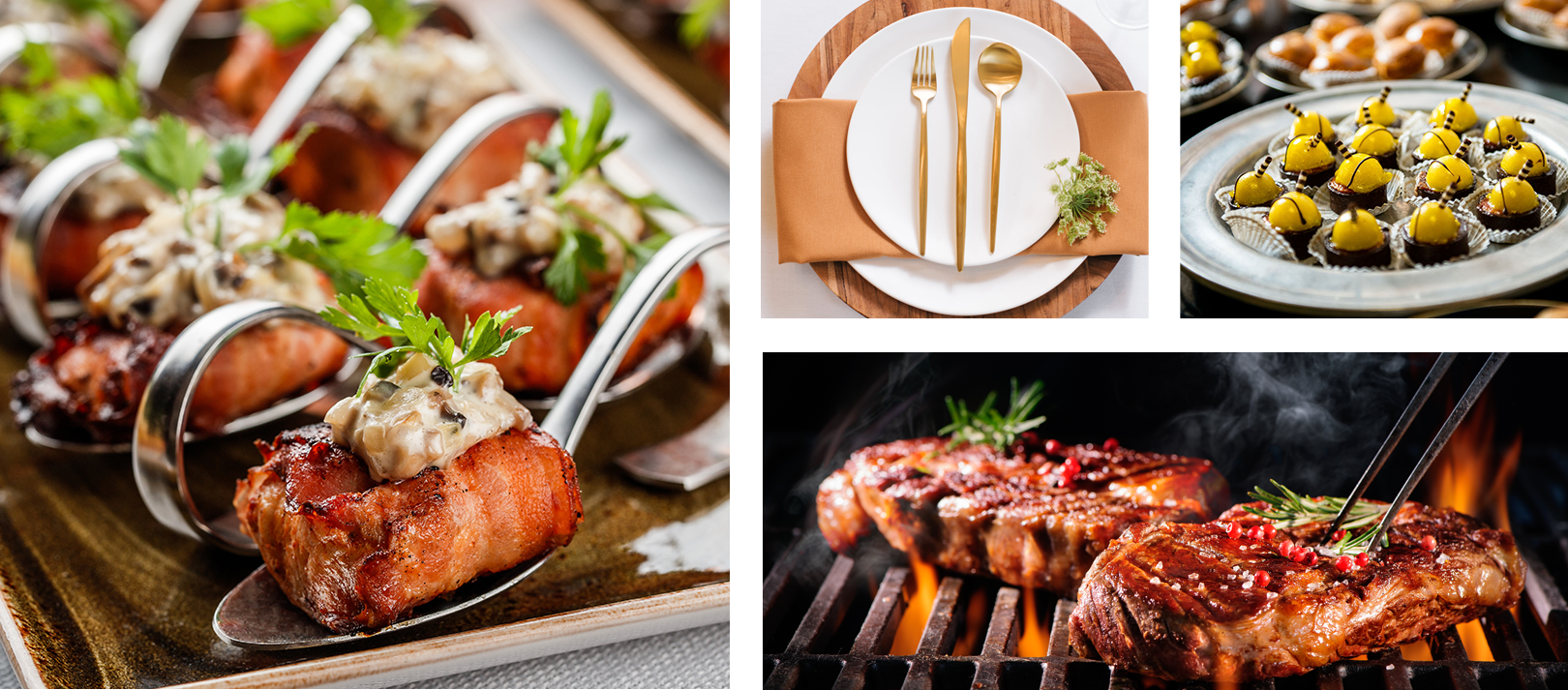 A different catered experience crafted exclusively for you. Our dynamic culinary team has the depth and experience to create recipes with a modern and global twist. Our dishes are influenced by the neighborhoods and communities of San Diego, Baja and beyond.
Our food is sourced from healthy, local and sustainable ingredients. Our chefs have designed a set of menus featuring traditional San Diego favorites, regional specialties and menus with a global influence. With the motto, "One Kitchen, Many Flavors," we truly have something for everyone. We offer vegan and vegetarian options, and are experienced in kosher and halal requests.
CowgirlQ is an energetic, fun-loving group of passionate BBQ lovers. Each team member brings their own unique qualities to the vast collective of catering experience that is Cowgirl Q. The team has a blast together and is on a mission to share their passion for BBQ with others!
BBQ in its many forms has had universal appeal since food first met fire millennia ago. Harnessing the flavors of smoke opened up more complexity and flavors. Cowgirl Q is the next evolution of this age old practice with a modern twist. As experts in catered food, CowgirlQ makes sure that everyone from vegans, vegetarians, pescatarians and carnivores, to those who follow ketogenic or paleo diets find just what they are looking for at CowgirlQ.
Founded in 1984, San Diego's Picnic People has grown into a team of dedicated, passionate picnic lovers. Having learned the ins and outs of San Diego's city and county parks—like how early you have to get to Mission Beach to secure the best spot (before sunrise, in case you were wondering)— Picnic People has an unbeatable track record of collaborating with businesses and groups to create unforgettable events.
Picnic People hosts a wide range of events, including company picnics, team building events, tailgates, weekday events, happy hours, office parties, holiday parties, and so much more. Clients can choose from menus designed to delight the most passionate BBQ lovers and the most committed vegans. Events are custom tailored according to attendees' age, background, and interests to make sure each individual has a great time.